7 BEST SCOTTSDALE GOLF COURSES
SCOTTSDALE, AZ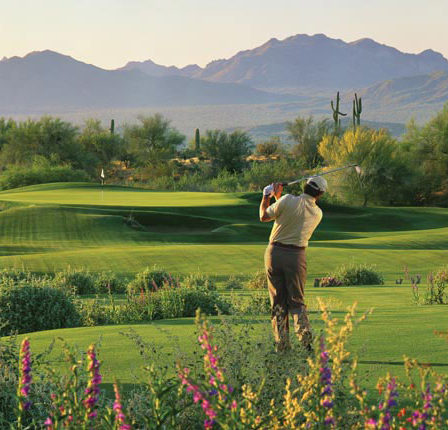 Let's be honest, there's nothing like stepping out onto the very same fairways as Phil Mickelson, Rory McIlroy and Fred Couples. It's true, we might be a long way from this standard but the Scottsdale golf courses are in a league of their own and this is always obvious when you take to the fairways.
But what's so special about Scottsdale Golf Courses?
Well, Scottsdale Golf Resorts are known as some of the best in the world and with more than 200-area courses, there's more than enough from which to choose.
Let's take a look at 7 of the best Scottsdale Golf Courses that live up their reputation: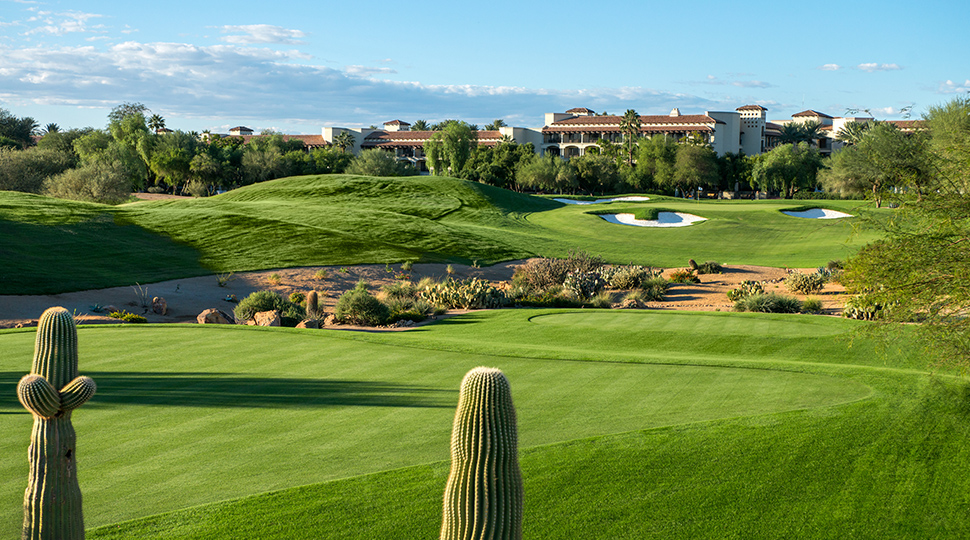 A PGA TOUR FAVORITE
As you may know, the Stadium Course at TPC Scottsdale is home to the biggest crowds for any golfing event in the world. Although fully renovated just a few years ago, this is one of the best Scottsdale golf courses that retains all the same qualities that made it one of the most prestigious stops for the PGA Tour.
At the same time, this is also a favorite with golf fans in terms of their own game as the Stadium Course is open year round and features some of the finest fairways.
As for the highlight, the sixteenth hole is where fans can step into the famous "Coliseum", which evokes serious nostalgia from the competitions that take place here. Overall, if you're wondering where to play golf in Scottsdale, the Stadium Course is always a safe bet!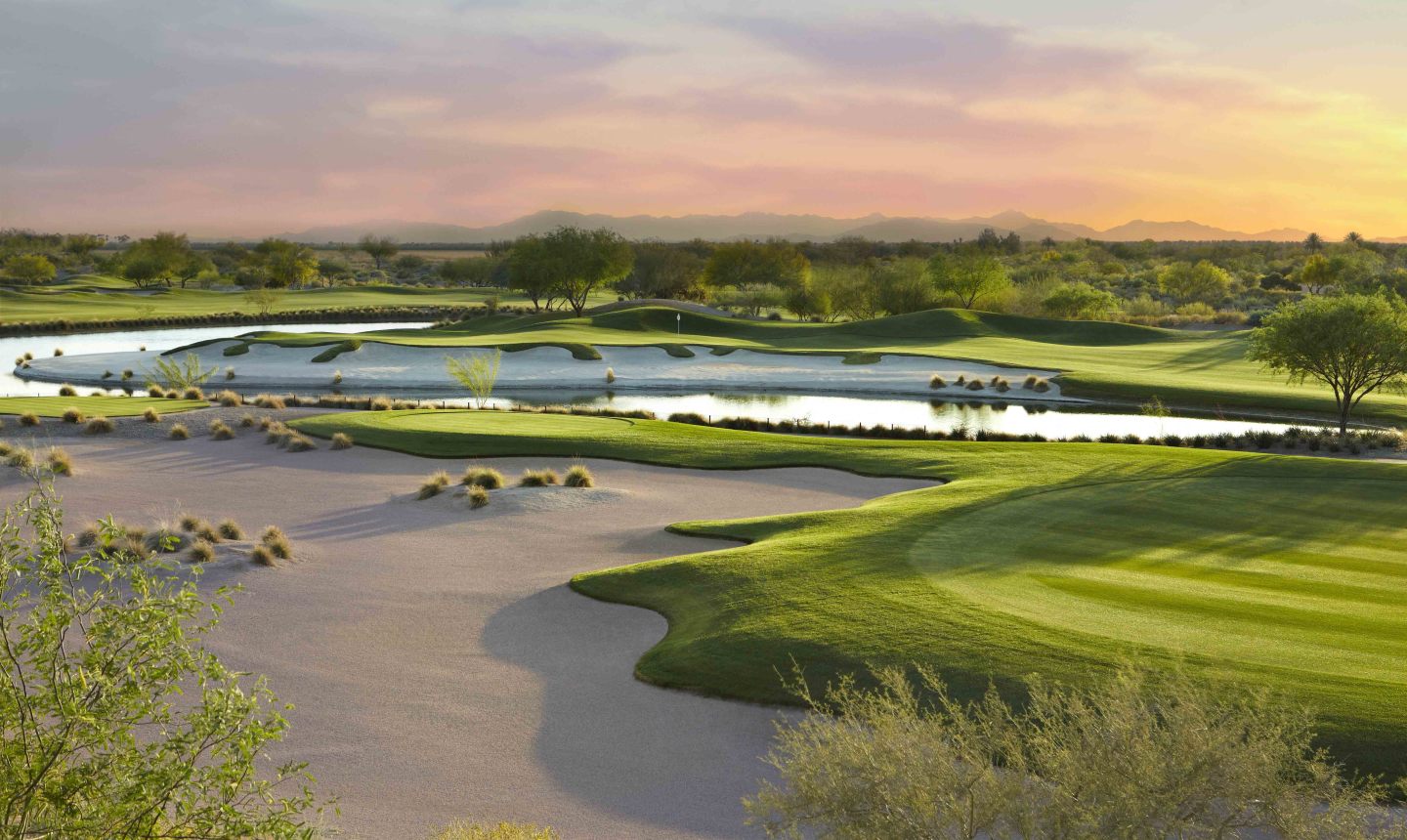 7,000 YARDS OF PRISTINE GREENS
Longbow Golf Course is an immaculate course that was recently selected by the State of Golf Magazine as one of the top twenty places to play in Arizona. Designed and then redesigned by Ken Kavanaugh, the course has a stunning clubhouse, excellent practice facilities and a wide expanse of acreage. In fact, as with most of the best Scottsdale golf courses, Longbow extends to more than 7,000 yards and plays to a Par-71.
Located just a short distance from Old Town Scottsdale, Longbow Golf Course is easily accessed and has a wide range of amenities include a restaurant, snack shop and a large patio for players to wind down after a round.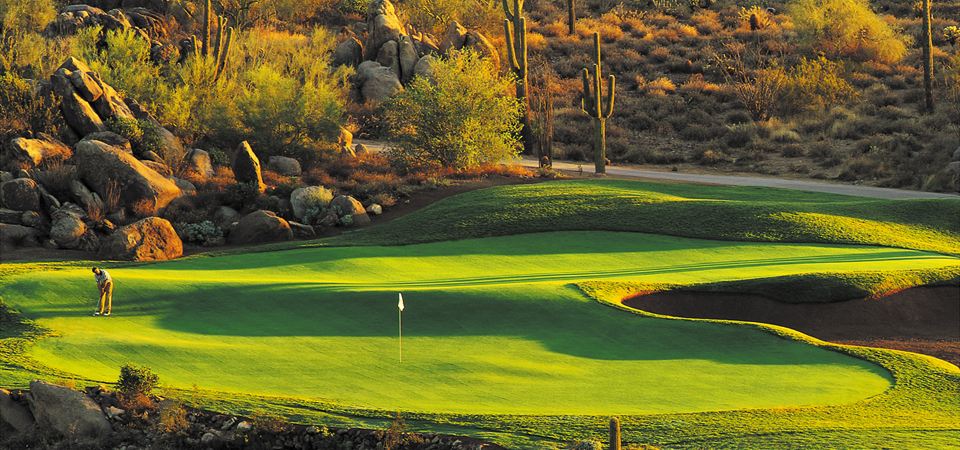 VIEWS OF PINNICLE PEAK
For many people, Rees Jones is the most respected architect for Golf Courses in the United States and Legend Golf Trail is certainly a good example of his fine work W with. As with many of his designs, the "U.S Open Doctor" has created a facility for every standard of player. In other words, average Joe and even beginners should find the course easy to navigate but there is also a formidable test waiting for experienced golfers.
Set on a running desert landscape in the Sonora, this is a visually striking course with beautiful vistas in every direction. You can also see Pinnacle peak from several holes and endless rock formations stretching for the horizon. However, the unexpected nature of Legend Trail is what really makes this 72 course stand out for most players as there seems to be unique shot situations in almost every round.
Legend Trail Golf Course was awarded no less than four stars in Golf Digest Magzine and is widely considered one of the top five courses in Arizona.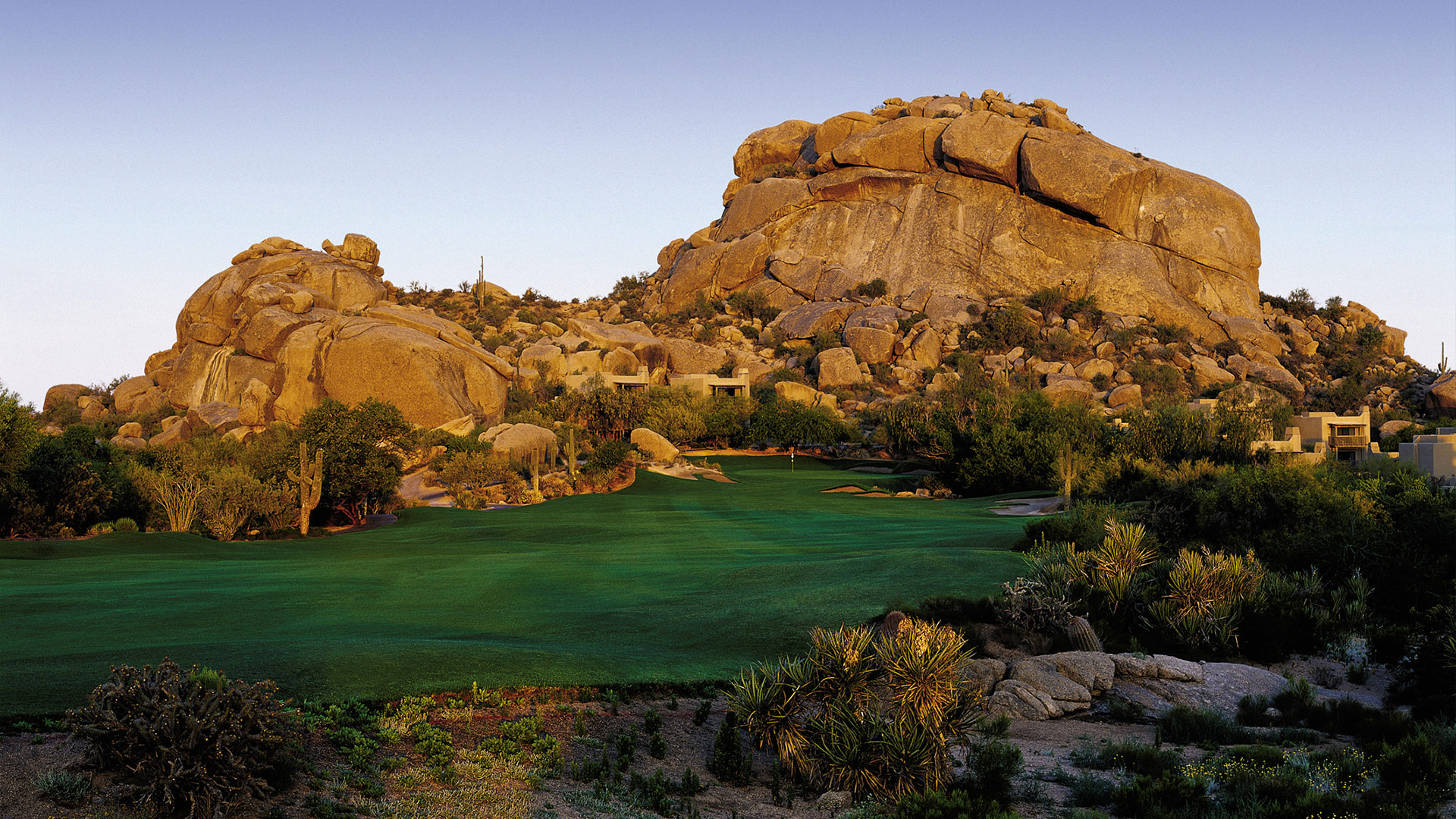 Located in the foothills of old town, Boulders Club is another of the best Scottsdale gold courses that underwent extensive renovations. In many ways, this is also one of the more spectacular courses in Arizona with immense rock formations and mysterious granite landscapes dotted throughout the eighteen holes. That being said, there are two different championship courses at the club
What's more, Boulders Club is also home to a luxurious spa with twenty four treatment rooms and many more options for leisure such as swimming, tennis and even horseback riding. As if that's not enough, there are five unique café's and restaurants along with a fitness facility and several accomodation options including haciendas, castas and villas.
Although this is one of the more popular Scottsdale golf resorts for tournaments and social events, Boulders Club is most often a rather quiet club that never fails to impress the golfers who come to try it out.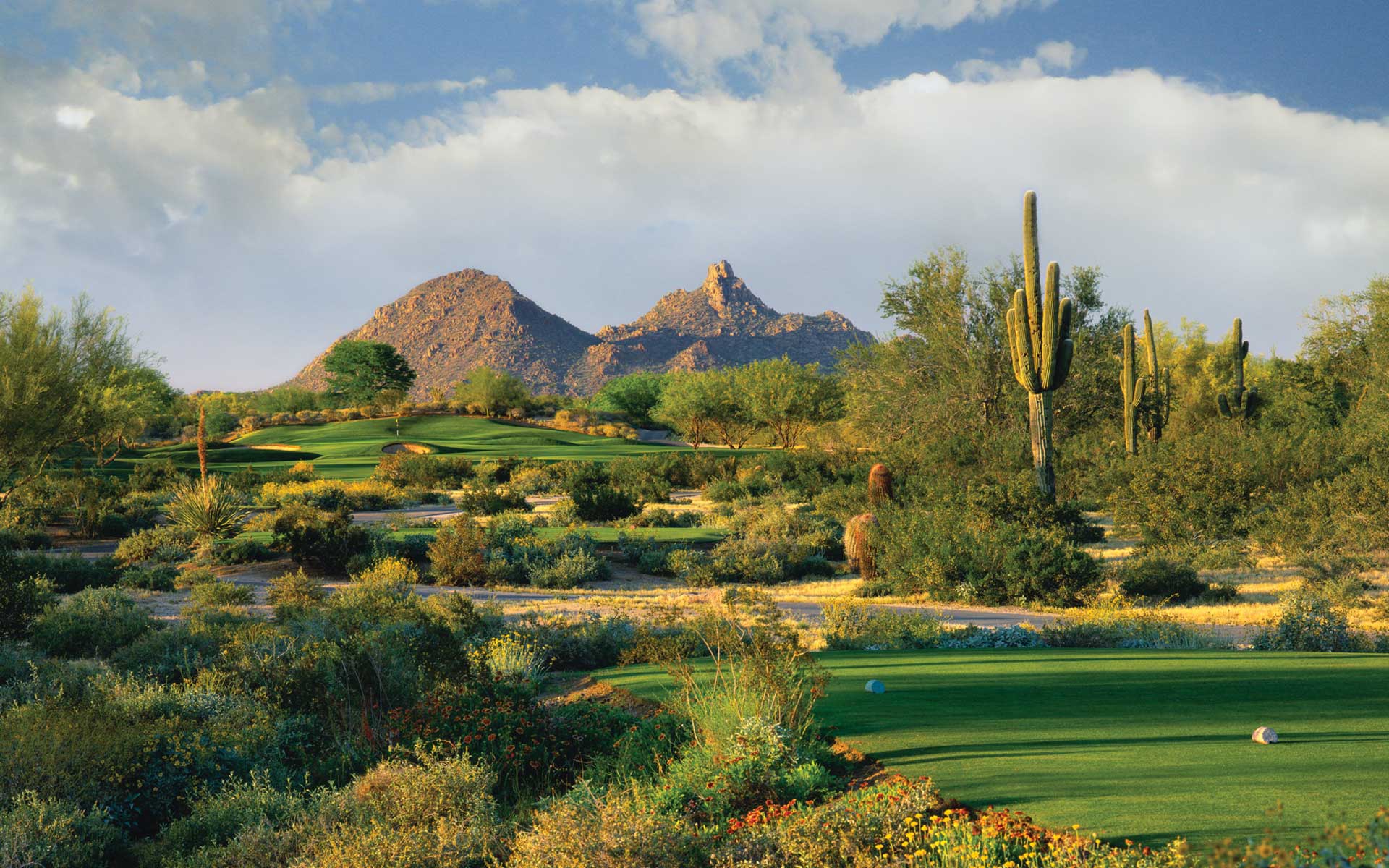 TALON AND RAPTOR
Nestled in the heart of the Sonora Desert with natural beauty and enchanting cacti all around, Grayhawk Golf Club is another front runner for the best golf courses in Scottsdale. In fact, you will find two Par-72 courses at Grayhawk – Talon and Raptor – and both of these course offer a slightly different yet equally impressive experience.
In terms of facilities, the clubhouse is often used for wedding receptions and special events so you can expect all the necessary amenities to be in place. Also, there is a superb pro golf shop and even the golf carts are fully stocked with drinks, towels and tees which is testament to the attention to detail you will find at Grayhawk.
Whats's more, this attention to detail extends to the course itself, where a lush carpet of green covers the fairways and greens. Although the surroundings are especially unique, the course offers up an exciting round for all levels and a golf experience that is sometimes compared to Troon North and the Boulders.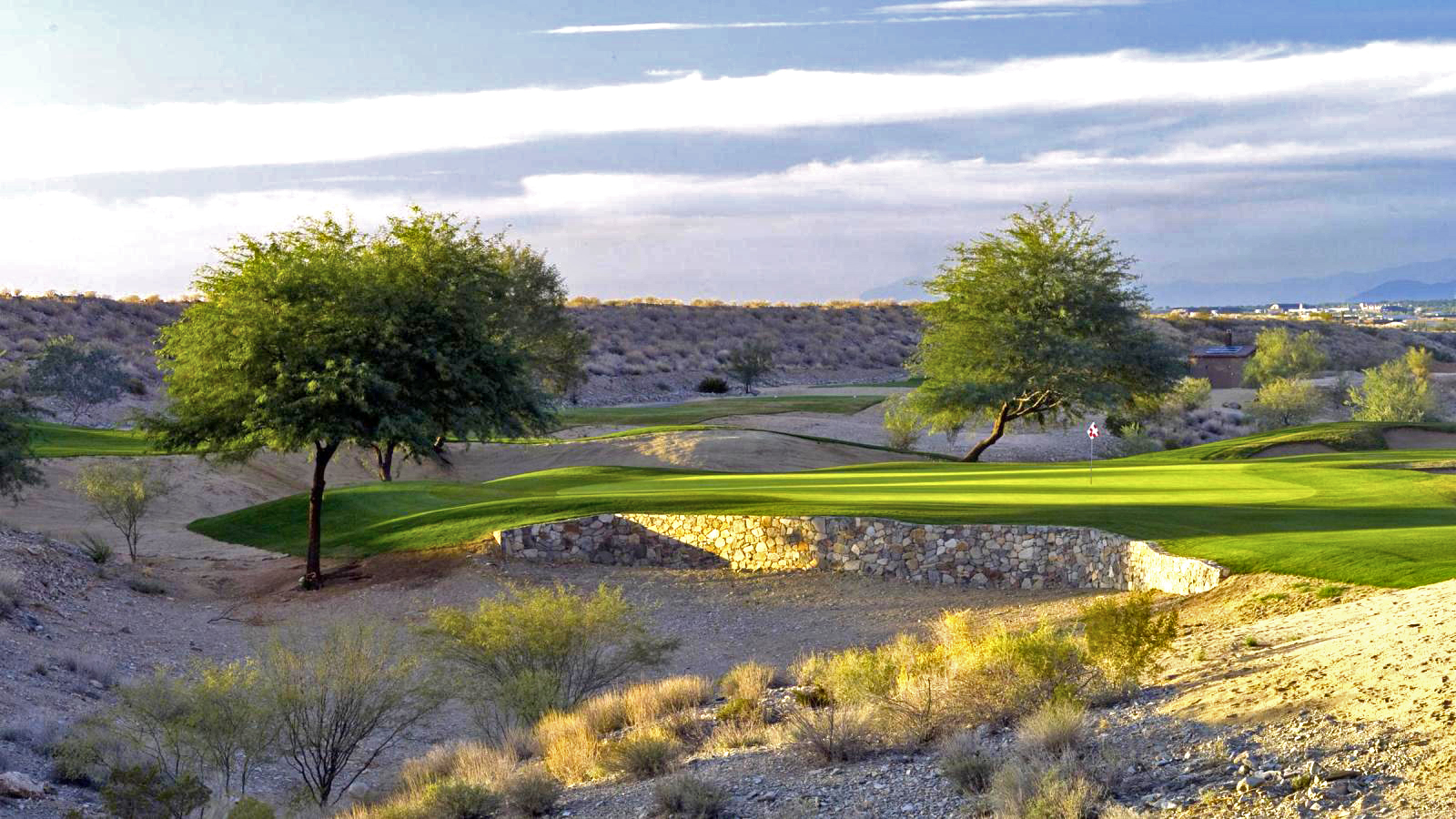 FOOTHILS COURSE
McDowell Mountain Golf Club is considered by many as the most prestigious public golf courses in Scottsdale and with such impressive architectural features, it's easy to see why!
As part of renovations some time ago, the course has some fantastic wide corridors and just over 7,000 yards of stunning greenery that is suited to any standard of golfer. That is to say, Randy Heckenkemper made a special effort to design McDowell MGC for both beginners and advance players. With this in mind, there is plenty of potential for demanding shot situations but at the same time, the design means that there are also more options for beginners to plan their next move.
McDowell Mountain Golf Course is situated in the foothills of the McDowell Mountains so needless to say, this is also one of the most panooramic golf course in Scottsdale.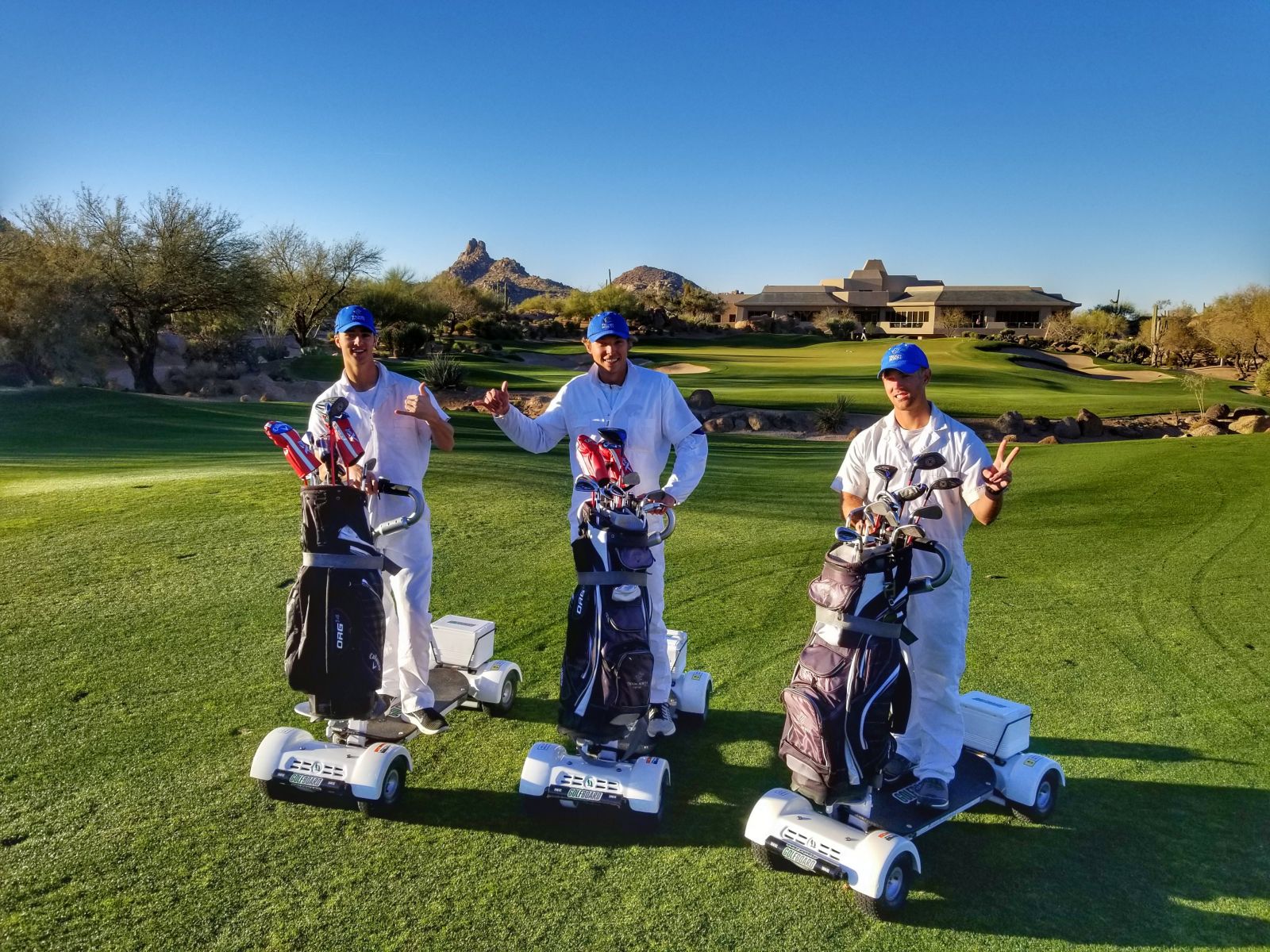 DESERT LANDSCAPES
Troon North Golf Club has two separate 18-hole courses – Pinnacle and Monument – designed by Tom Weiskopf. As you may know, the first of these speculator courses was voted the number one golf course in Arizona by GOLF Magazine while the Monument course came in at number four. That being said, Troon North is often the recipient of awards and consistently features in publications such as Golf Digest and Golfweek.
Located in the foothills of Pinnacle Peak, the course is surrounded by giant granite boulders and some truly mesmerizing Sonora desert views. In fact, Troon North is considered the benchmark in terms of the best golf courses in Scottsdale. Featuring newly renovated bunkers, resurfaced fairways and putting greens with the finest TifGrand Bermuda grass, this is arguably top of the list of the best Scottsdale golf courses and few would deny it such recognition.

JET CHARTER SCOTTSDALE AND WHERE TO STAY
Although Scottsdale is quite an accessible destination in Arizona, for many golfers, the prospect of driving cross-country is a little inconvenient or time consuming at best. For this reason, Valley Jet is an affordable option which many golfers use to get them to and from Arizona.
As for where to stay, there are many luxury hotels in the old town that come highly recommended, from the
The Westin Kierland Resort and the Phoenician to the Scottsdale JW Marriott which is arguably the finest of them all.
As you can see, there's good reason why the International Association of Golf Tour Operators picked Scottsdale as the Golf Course Destination of the year (2018) and the best Scottsdale golf courses most certainly live up to their lofty reputation.